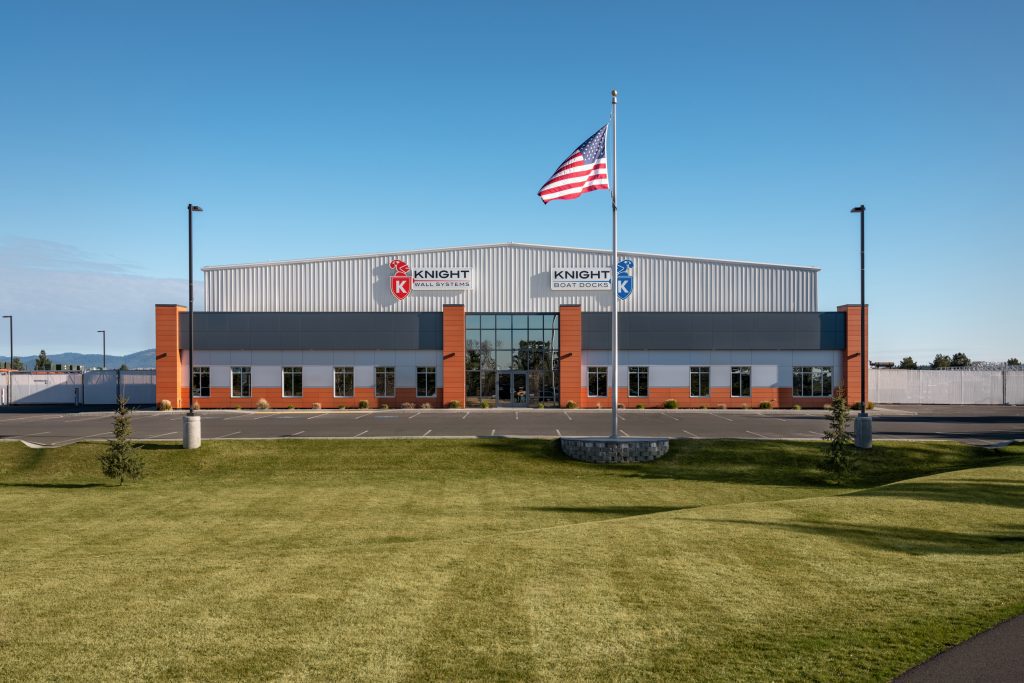 Knight Wall Systems is dedicated to seamless and flawless design and committed to providing end users a high-quality product delivered as promised, on time and on budget.
The company continuously engages itself in unique and challenging projects and we see every one as a unique opportunity to fulfill all goals with one swift plan.
Knight Wall Systems' core values of integrity and respect can be found in every aspect of a project, and we believe that constant, positive communication fosters healthy and productive business relationships among all parties, leading to a streamlined delivery and a stronger partnership. And we approach every project with the mutual goals and objectives of the entire design team as a roadmap.
Established in 2010, under the leadership of president Doug Knight, Knight Wall Systems Inc. is headquartered in Deer Park, Washington, with a network of sales representatives located throughout North America. A winner of Environmental Building News' "Top-10 Green Building Products" awards, a Readers' Choice Award from Metal Construction News magazine, and a two-time recipient of Architectural Record's Record Products designations, Knight's patented "drop-in" rainscreen and thermal isolation technologies have set new standards for building façades throughout North America. The company is driven by innovation and high performance. All Knight Wall Systems products are manufactured in the USA.