FOR IMMEDIATE RELEASE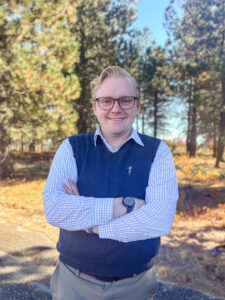 Deer Park, WA – Oct. 31, 2023 – Knight Wall Systems today announced the hire of Shawn Wells as buyer/planner, according to Knight Operations Manager Pat Collins.
Wells will be responsible for forecasting, master scheduling, supply-chain planning and purchasing for the industry-leading façade attachment system manufacturer.
"Shawn is new to the building envelope industry but already possesses strong experience in supply-chain management," Collins said. "And he has a proven track record in maintaining relationships with supplier logistics and forecasting."
He will report to Knight Operations Manager Pat Collins.
Wells comes to Knight after stints at ProHealth Longevity and Fullscript, where he held supply chain and purchasing positions.
About Knight Wall Systems
Knight Wall Systems Inc., headquartered in Deer Park, Washington, is an innovator in building envelope technology. A BuildingGreen "Top-10 Green Building Product," a Metal Construction magazine's Readers' Choice award-winner, and a two-time recipient of Architectural Record's Products of the Year designations, Knight's patented "drop-in" rainscreen and thermal isolation technologies have set new standards for building façades throughout North America.
###