FOR IMMEDIATE RELEASE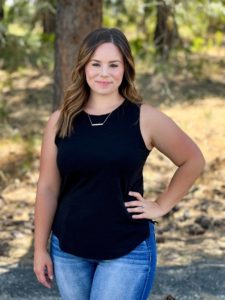 Deer Park, WA – July 31, 2023 – Knight Wall Systems today announced the hire of Danika Hartley as sales and marketing assistant, according to Knight General Manager Brian Nelson.
She will report to Nelson and National Sales Manager Travis Cacciatori.
"Danika brings to Knight Wall Systems a fresh, youthful perspective coupled with industry experience," Nelson said. "She will be invaluable as we continue to grow."
Hartley will be responsible for customer relationship management (CRM), the company's inhouse social media marketing, and administrative assistant duties. She is joining the Knight organization after six years as a project engineer with commercial roofing contractor Icon Corporation, of Spokane Valley, WA.
About Knight Wall Systems
Knight Wall Systems Inc., headquartered in Deer Park, Washington, is an innovator in building envelope technology. A BuildingGreen "Top-10 Green Building Product," a Metal Construction magazine's Readers' Choice award-winner, and a two-time recipient of Architectural Record's Products of the Year designations, Knight's patented "drop-in" rainscreen and thermal isolation technologies have set new standards for building façades throughout North America.
###